Agenda - June 5th
08.30 - 09.00

Registration & Coffee

09:00 - 12:00

Inspirational & Passionate Speakers
- Michael C Bush, Global CEO Great Place To Work
- Ami Hemviken, Communication & Leadership Specialist
- Andrea Montuschi, Partner and Board President at Great Place to Work® Italy
- Alberto Nobis, CEO DHL Express Europe
- Katarina Gospic, M.D., Ph.D., M.Sc. in Psysiology & Medicine

12:00 - 13:00

Complimentory Lunch

13:00 - 16:00

Inspirational & Passionate Speakers
- Johan Eriksson, Entrepreneur, Investor, Author and Head of Specialists at Google
- Ola Rosling, President & Co-Founder of Gapminder Foundation

16:15

Finish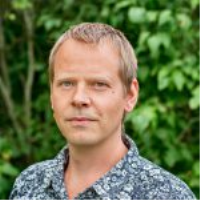 Ola Rosling
President & Co-Founder of Gapminder Foundation

Ola Rosling founded Gapminder foundation together with his father Hans Rosling and his wife Anna Rosling Rönnlund. Gapminder Foundation is a non-profit venture that promotes sustainable global development and achievement of the United Nations Millennium Development Goals.
Since 1999 Ola lead the development of the Trendalyzer software, which was acquired by Google in 2007. At Google Ola and his team delivered the Motion Chart as part of Google Spreadsheets. As Product Manager for Google Public Data Ola then helped democratized access to Public Statistics by developing the infrastructure needed to make official statistics part of Google Search results.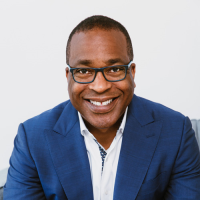 Michael C. Bush
Global CEO Great Place to Work

Driven by a love for business and an unwavering commitment to fair and impartial treatment, Michael joined Great Place to Work as CEO in 2015. He brings 30 years of experience leading and growing organizations.

Michael is a former member of President Obama's White House Business Council.

In his session Michael will show what makes people happy at work and how the way we work impact on employee engagement and how this in turn impact on the bottom line.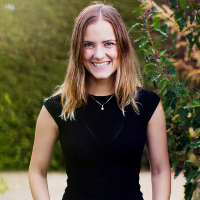 Katarina Gospic
M.D., Ph.D., M.Sc. in Physiology & Medicine

Katarina is a Swedish scientist and author with 15 years of experience in brain research and neuro economics.
She is a passionate believer in that organizations and society would benefit from understanding and using knowledge about the brain to improve health and prosperity.

In her session Katarina will help us understand that when we know how the brain and body function, we can control our decisions, ourselves and move the world in our desired direction.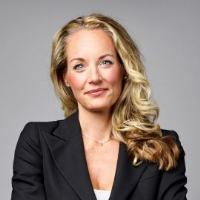 Lisa Gunnarsson
Head of LinkedIn Nordics

Fascinated by people, challenges and creating results. Love transformation and taking intelligent risks!
Lisa is passionate about true global working environment where both operational activities aligned with strategic planning are everyday life.
Prior to LinkedIn, Lisa was in different managerial positions at CEB. Primarily focused on advising the leadership teams on how to close the gap between talent business and corporate long term strategy.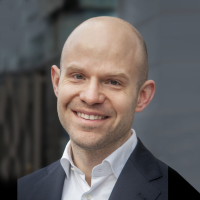 Johan Eriksson
Entrepreneur, Investor, Author and Head of Specialists at Google

Johan is an innovator with a big appetite for life. His passion and mission in life is to challenge people to increase their ambitions so we can build a better world faster.

"I believe that since the world changes all the time, the only long-term sustainable strategy for any organization is to learn things faster than the world changes around you. Therefore, a plan for lifelong learning and innovation is the most important thing for any organization."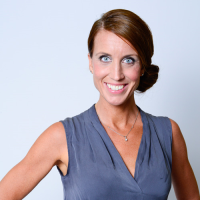 Ami Hemviken
Communication & Leadership Specialist

Ami Hemviken is one of Sweden's foremost lecturers in behaviors, relationships and communication.

With a great sense of humor and lots of energy, she shares her knowledge in communication, leadership and rhetoric. She is truly passionate about creating change and injecting fun wherever she goes.

In her session Ami will explore the concept of conscious communication and show you how to communicate in order to influence people.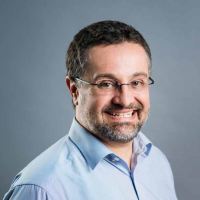 Andrea Montuschi
Partner and Board President at Great Place to Work® Italy

With over 20 years' experience in the field of HR consulting and organisational culture, Andrea's main areas of expertise is culture assessment (survey design & analysis) and culture consulting (qualitative in-depth analysis & action planning).

Over the last decade Andrea has cultivated an interest for creativity and innovation, becoming an experienced facilitator of Creative Problem Solving and Lego® Serious Play®, among other techniques.
Alberto Nobis
CEO, DHL Express Europe

With a background in finance, Alberto came to DHL in 2006 from Heinz. He took on the role of CFO at DHL Express Italy, moving on to become European and global CFO, and later MD Italy, before taking on his current position as CEO DHL Express Europe.

Apart from his talent for balancing the books, Alberto is able to inspire people around him. He strongly believes that employees play a key role in securing a company's future, and he is passionate about engaging them on every level. The four core values that he holds close to his heart are respect, entrepreneurship, integrity and excellence. He is also a devout fan of continuous improvement.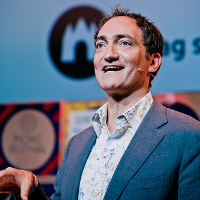 Pep Rosenfeld
Moderator
Pep is a creative multi-tasker: Stand-up comedian, host & facilitator, writer, trainer, public speaker, and developer of new corporate programs.

His passion is making people laugh in just about any situation. He uses comedy and improvisation to help brands get through the trauma and stress of crafting and communicating their internal and external messages and making them stick.

He loves comedy about current events and politics, and he has co-written and co-starred in Boom's political shows including Trump Up The Volume. His writing on America's long-running television show, Saturday Night Live, was nominated for an Emmy.